College degrees that don't pay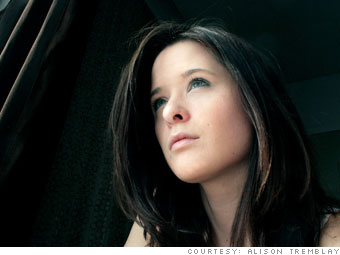 Despite the low pay, Alison Tremblay couldn't imagine a job without a camera in her hand.
Median starting pay: $33,500
Median mid-career pay: $54,800
It's not a pretty picture out there for fine art majors, with many graduates still looking for work or squeezing by on measly pay.
Alison Tremblay, an art major with a photography concentration from Alfred University, wasn't getting by on income from freelance photo gigs and was forced to take a job in data entry.
"[It] pays the bills but it's not what I want to be doing at all," she said. "But since I can't find a full time job in my field, I'm stuck doing this until I make enough money to support myself."
But despite the struggle, Tremblay says she wouldn't have picked a different major.
"I guess I wish I had taken more practical courses like business, but I couldn't imagine not majoring in art and not having a camera in my hand," she said. "I'm just trying to take my skills and turn them into something where I can actually make money -- that's the real struggle."